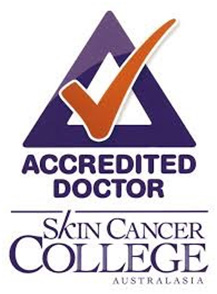 Of all cancers, skin cancer is by far the most common among Australians, which amounts to about 80% of all new cancers diagnosed each year.   Australia has one of the highest melanoma rates in the world. Two thirds of us will be diagnosed with a skin cancer by the time we are seventy.
In times past, we were not as aware of the dangers of exposure to ultraviolet (UV) light as we are today. Now we know there is no such thing as a 'healthy tan' and more than 95 per cent of skin cancers are caused by exposure to sun.
Our state of the art hospital grade powerful 300W 4.0MHz TempSure surgical system is the ideal machine for achieving precise microsmooth skin incisions and haemostasis. This produces minimal lateral heat and tissue damage, providing the best cosmetic results, faster recovery and decreased postoperative pain.
The good news is if skin cancers are identified early, they can usually be cured. At Kendall Street Medical Centre, we have experienced skin cancer doctors and we are equipped to perform most skin cancer procedures onsite.
Dr Ali Zahedi has a Dermatoscopy Diploma and a Diploma of Skin Cancer Medicine and Surgery from the Skin Cancer College of Australasia (SCCA) and he also practices at specialised skin cancer clinics.
BULK BILLING:  We bulk bill for pensioners.
SCAN Your Skin
SCCA promotes a simple but very effective mantra: SCAN Your Skin.
SCAN means look for a skin lesion or mole that is:
Sore, scaly, itchy, bleeding, tender or doesn't heal within 6 weeks.
Changing appearance, size, shape or colour.
Abnormal: Looks/feels different, or stands out when compared to others.
New: Most melanomas – and all other skin cancers – arise this way.
Make an Appointment
For an assemsent or treatment, please contact us or book a 30 minute appointment online with Dr Ali Zahedi.