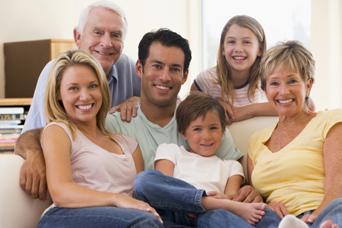 Kendall Street Medical Centre is an Accredited Family General Practice. Our doctors are Fellows of the Royal Australian College of General Practitioners and undergo extensive ongoing medical education to build on their skills and expertise.
We are committed to excellent and complete patient care and offer our services to all members of your extended family.
Our entire team, reception staff, practice managers, practice nurses and doctors have worked together to achieve AGPAL accreditation. We commit ourselves to this comprehensive voluntary program to ensure provision of high quality healthcare and safe practices to our patients.
Some of the services that are offered at Kendall Street Medical Centre include:
Baby checks and Paediatrics care
Assessment of growth and development of children
Childhood Immunisations
Women's health and Pap Smears
Shared antenatal obstetrics care
Family Planning Advice
Adolescent emotional health and eating disorders
Travel Medicine and Travel Vaccinations
Men's Health
Workers' Compensation Medical Examinations
Annual Check Ups
Pre-employment Medical Examinations
Home visits to nearby Aged Care residential facilities
Comprehensive Skin Checks and skin cancer surgeries.
Cryotherapy
Minor Surgical procedures
Wound care management
Aesthetic Medicine Consultations
Skin Peels and Cosmetic Injections
Radiofrequency (RF) skin tightening
IPL and Laser treatments for pigments, scars and wrinkles
Annual Influenza Vaccinations
Chronic Disease Management and Care Plans
Mental Health and Counseling
Onsite Pathology and ECGs